Need
transport?
Come from out of state and without a car? No problem, we have you sorted.
Onsite car hire is available DIRECTLY from reception. No shleping and fuss, waiting for you right here in our driveway.
Car Rental is $55.00 per day + 10% GST for a small car. Only $35 extra for insurance.
Contact us to make a booking (pre-booking is essential).
If you're thinking of a closer trip, we have bikes available free for hire.
(Bike Hire Currently Unavailable)
Our bikes are perfect for a day trip along the beach or entertainment nearby.
Where else can you hire a bike for FREE?
Speak to us at reception about borrowing a bike for an hour or a day at your leisure.
There are some Terms & Conditions - ask us at reception
(Bike Hire Currently Unavailable)
Or maybe you're wanting to indulge yourself in true Melbourne culture and transport by tram?
We have you sorted again! No stress to go out and buy your own public transport cards, we have them available at reception for you to borrow.
Our special Myki cards are available at any 7/11 store or train station.. and also at reception! Enquie at the desk for more information. We are here to help!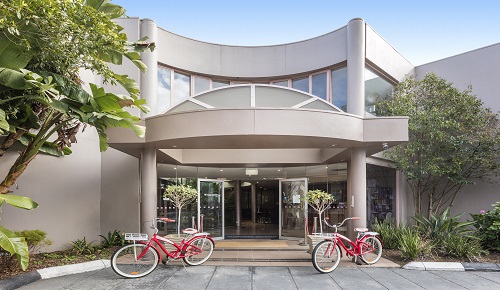 Address:

441 Inkerman Street

, St Kilda East, Victoria

Phone:

(03) 9526 3888